tadi blog hopping..
singgah kat page
.fatin nabila.

ader la satu n3 yg sedari ni buat pasal realiti & dongeng...
tergedix plak nak try buat...

selepas menjawab secara cepat n spontan...
here the result..
mcm tak percaya..

aku di'title'kan sebagai

cindeRElla..


jgn marah beb.. bukan pintaku.. hahahah...



cinderRElla...


aku kah itu???
semoga bertemu

prinCE charMIng

nanti...
huhuhuhu...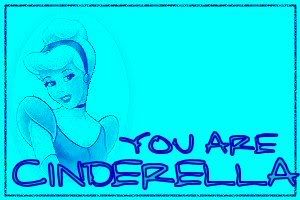 Dignified and hard working.
With a gentle and soft-spoken manner you have something many people don't.
Patience.
Even through the moments of heartbreak you're still able to hold onto all of your hopes and dreams.
Bide your time; your dream will come true.